Skyward Family Access is Online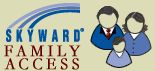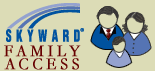 Skyward Family Access is a web portal into Mulvane School District's Student Information System. Students, Parents, or Guardians can access this website and see information on their student(s). Information that can be viewed includes: Grades, Attendance, Demographics, Calendar, Skylert, Fee Management, Health and many others. You can also manage how your receive auto generated emails, texts and phone calls. To access this information, you must have a login name and password. If you're a Mulvane School student, you will get your login name and password from your school office.
Parent(s) or Guardian(s), if you have already supplied the school office with an email address to contact you, then go to the Family Access Web site (Link is on right side of Mulvane School District's main page www.usd263.com) and click the "Forgot your login or password" link. It will ask you for your email address and then Skyward will email you your login name and password. (PS if more than two people use the same email address the "Forgot your login or password" link will not work, you will need to call or email)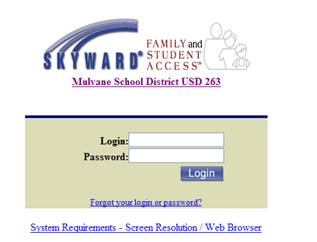 If you haven't supplied the school with an email address or the one you tried didn't work, then you will need to contact the District office to get an account activated. Send an email to lpierce@usd263.org or call 777-1102 extension 5216.