2022-2023 Sports Forms & KSHSAA Concussion Guidelines for Return to Play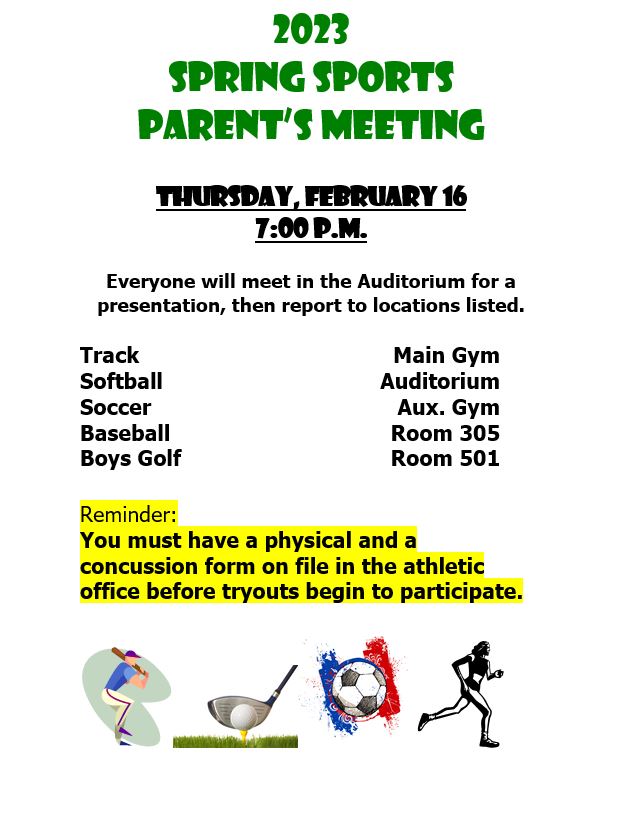 Click on the form needed below to open in a new window and print.
2022-2023 Sports Forms
2022-2023 Physicals
To participate in sports there are 3 forms required prior to the first day of practice.
1) Physical Form rev. 3/2020: Physical Form (PPE) All physicals must have Rev. 3/2020 on the bottom right corner.
Physicals must be dated on or after 5/1/2022 to be good for the 2022-2023 school year.
http://www.kshsaa.org/Public/PDF/FORM-PPE.pdf
2) Concussion Form 2022-2023:
2022-2023 KSHSAA Concussion & Head Injury Information Release Form
3) Medical Emergency Card: Emergency Medical Card
KSHSAA COVID INFORMATION
COVID-19 MITIGATION INFORMATION 2021-2022
COVID-19 Student-Athlete Return to Participation Guidelines (Includes Spirit & Marching Band)