Mrs. Debbie White, Principal Munson Primary School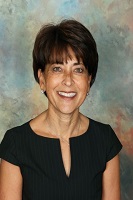 There is no place like home, and Munson is where my heart is, as we serve our community's youngest learners. I have the joy and honor of working alongside a team of professionals who love young children and are committed to keeping our students safe, making sure our students know they are loved and an important part of Team Munson, and fostering a love of learning with our students every day.
I earned my Bachelor's Degree in Elementary Education at Kansas State University, my Master's Degree in Elementary Education at Friends University, my Library Media Science endorsement through Wichita State University, and my Educational Leadership endorsement through Baker University. I taught for nine years in the Derby school district at El Paso, Derby Hills and Carlton Learning Center as a kindergarten, second and third grade teacher. I had the pleasure of working with Mulvane Parents as Teachers for fifteen years, first as a parent educator and then as the program coordinator. During that time, I also taught at Munson in the library for thirteen years. I was principal at Bright Beginnings Early Childhood Center in Dodge City for two years before coming home to Mulvane as Munson's principal.
If I'm not doing what I love at school, then I'm probably with my husband, Bruce. We love spending time with our four grown sons (Abraham, Caleb, Elijah & Noah), three daughters-in-love (Lindsay, Miranda & Keaton), one dog (Kadee), seven granddogs (Atticus, Harper, Bailey, Riley, Aurora, Rader & Dahlia) and our first grandbaby, Lukas. If we're not enjoying family time with them in Mulvane or Wichita, then we're on our way to see them in St. Louis or Dodge City.
I'm so thankful to live in Mulvane and to be a part of USD 263. If there's anything I can do to help you as part of our community and school district family, please feel free to contact me @ 316-777-0151, ext. 1602 or dwhite@usd263.org.