Counselor: Grades 11 & 12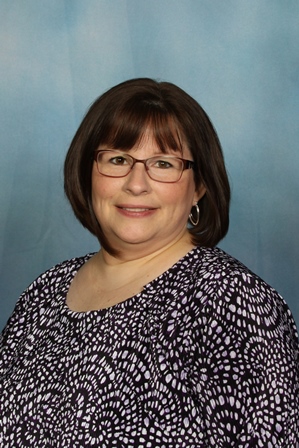 Welcome to grades 11 and 12. I am Teresa Brown, and I will be your academic Guidance Counselor for the next two years. I attended Fort Hays State University where I earned my BA in Secondary English Education. I then taught Language Arts at Sacred Heart High School in Salina, KS, for three years. I returned to school to earn my MS in School Counseling & Personnel from Kansas State University. I have been a Guidance Counselor at MHS for twenty-two years. I believe that there is no problem in life that is too big to be solved with determination and some help when needed. Working with young adults inspires me to be better. Let me know how I can help.
​Mulvane High School Counseling Center Information
Welcome to Mulvane High School Counseling Center. We want students to feel welcome to come in to visit with either Mrs. Shephard or Mrs. Brown about problems they are having at school or at home. We want to help them find a direction in life or answer a question they are having about the often confusing process of post-secondary education and training.
Reasons to see a counselor:
If you have questions about or need your schedule addressed

If you have problems getting along in school

If you have questions about College/Career planning

If you are having personal or family issues

If you have good news to share

If you have questions about college scholarships or admissions

If you just need an adult to bounce things off of (an ear or shoulder

)
We will use this website to share important information and resources.
Scholarship and Financial Aid Information
Students and their parents may begin filing the Free Application for Federal Student Aid (FAFSA for short) as early as October 1 of the senior year. Students at any grade level and their parents may attend our Financial Aid Night to gather information and learn the financial aid process. The state universities recommend completing the FAFSA by December 1 of the senior year.
Financial Aid is any form of financial assistance that students may receive to help them pay for their post-secondary education, regardless of the level of certificate or degree. Some of the types of financial aid you can expect to hear about include: scholarships, loans, and grants.
Scholarships - can be merit or non-merit. Merit means they are awarded for students' abilities in some area like academics, sports, activities, etc. Non-merit means scholarships that are awarded based on response to an essay on a given topic, but do not include other specific criteria. Scholarships are money that do not require repayment.
Loans - include federal loan programs like Perkins program or private loans from banks. Federal loan programs are obtained from completing the Free Application for Federal Student Aid (FAFSA for short). Private loans may be obtained from a private lender, but differ from Federal Student loan programs. Federal Loan programs allow students to borrow for school in their own names, with a grace period following graduation and typically carry lower interest rates. Some students may qualify for subsidized loans which means while students are attending college full time, the Federal Government is paying the interest on their loan. Following their grace period, students are required to pay back only the principal amount they borrowed. Private bank loans typically carry high interest rates and must be paid back starting shortly after the loan is taken out.
Grants - are typically programs offered through the state-level or federal-level government. It requires application through the FAFSA. Grants are money that do not need to be paid back.
Scholarship Timeline:
High school students may begin searching for scholarships at any age level; however, many scholarships are available to seniors preparing to graduate and attend school the following Fall. The sites shared here allow students to complete profiles and match to the criteria that students enter. Make sure when you enter your GPA range that you are accurate (see transcript) because you will receive information about scholarships with criteria based on the information you share. Be honest.

The most respected Scholarship Search Platforms: these sites are judged on size of their database, ease of use, the fact that they are free, and results.
Senior Year Scholarship Timeline:
Fall - focus on the scholarship search platforms noted above. College scholarship deadlines come quickly so stay on top on deadlines. Some schools use one application to apply for both admissions and scholarships, but not all so check websites carefully. When looking at post-secondary schools' websites, look for keywords like "Admissions," "Future Students," "Scholarships," "Financial Aid." Here are some specific dates to watch for:
Wichita State University - merit scholarship deadline is October 1.
Kansas State University - top merit scholarship deadline is November 1.
University of Kansas (KU) - priority scholarship deadline is November 1.
Fort Hays State University - priority scholarship deadline is November 15.
Emporia State University -priority scholarship deadline is February 15.
Pittsburg State University - priority scholarship deadline is February 1.
Wichita State University hosts a scholarship competition called the Distinguished Scholars' Invitational which is the competition that determines the Gore Scholarship recipients. There are other sizeable scholarships available as well. Check out this link to learn more:
WSU Prominent Scholarship Competitions
How can you learn more about Kansas post-secondary institutions and scholarship information?
Attend college visits at Mulvane High School during Power Hour. Listen carefully starting in early September for college visits that are scheduled. There is a daily announcement about Power Hour activities. We will host colleges in the Auditorium. Plan your lunch around their visits because no food or drinks are allowed in the Auditorium during Power Hour. (Drinks with screw top lids may be allowed.)
Check out college websites. Look for keywords "future students," "Admissions," "Scholarships/Financial Aid." Make sure you apply for as many institutional scholarships as possible. They may make you pick either an activity scholarship or an academic scholarship, but what a great choice to have to make.
Go visit colleges. There is no substitute for stepping foot on a college campus to know if it will be the "right" place for you. Take a parent and ask questions. Think about your visit before you go. What do you need to know most about a particular school? Cost, housing options, degrees or programs offered, financial assistance available? Campus activities like certain sports, clubs/organizations?
Juniors and seniors each have 3 days that they may use for college visits. They will be exempted from perfect attendance based on two conditions: students must complete a college visit form and turn it into the Attendance Secretary at least the day prior to the visit, and students must bring back proof of their visit and give it to the same Attendance Secretary upon their return to MHS. When you are working with an Admissions Counselor at the college, tell them you need proof of attendance. They'll help. This is a common request from many high schools.
Community colleges, private schools, and vocational schools typically carry a later scholarship application deadline. Most schools will not award scholarships to students who have not applied for Admissions. Applying for Admissions does not obligate a student to anything. It simply allows the college to know a student is interested in learning more about the institution. The state universities (KU, K-State, Emporia State, Fort Hays State, Pittsburg State, and Wichita State require an admissions fee, but there are waivers available for students who qualify for free/reduced lunches. Students may obtain a waiver from Mrs. Brown in the Counseling Office. Community colleges and vocational schools do not charge for admissions. Private schools may charge an Admissions fee, but if students who qualify for free/reduced lunches contact Mrs. Brown, she will assist the student by contacting the school about the Admissions fee.
Spring - the local scholarships that are awarded at Senior Awards begin in February and will be made available on the district website. Students should go to the high school area of the website and scroll down to Counseling Center. Look for "Scholarship Opportunities." The scholarships will be posted as we are asked to release them to students. The All-Star Casino scholarship will be found on this page of the district website in Mid-March.
Other scholarships that we are informed of will also be shared on the Counseling Center page under "Scholarship Opportunities."
Here are some general sources that will be included: check these links for criteria and deadlines.
Kansas American Legion Scholarships
Mulvane American Legion Post 136 Scholarship
Lanore Bishop Education Scholarship (Belle Plaine Foundation - may not have the application for class of 2019 loaded yet.)
Horatio Alger Scholarship Program
State of Kansas Scholarship Programs
The Kansas State Scholarship is designed to assist financially needy students in the top 20-30% of Kansas high school graduates who are designated as state scholars during the senior year of high school. To be eligible to apply for the Kansas State Scholarship, in the senior year of a Kansas high school you would have:
1) received a certificate stating that you completed the required curriculum
AND
2) received a letter stating that you were designated by the Kansas Board of Regents.
Priority Deadline: May 1.
Early in the second semester, Mrs. Brown will nominate students who have completed the KS Regents Scholars Curriculum including the following courses:
English - 4 years
One unit to be taken each year. Must include substantial recurrent practice in writing extensive and structured papers, extensive reading of significant literature, and significant experience in speaking and listening.
Mathematics - 4 years
Algebra I, Algebra II, Geometry, and one unit of advanced mathematics-- suggested courses include: Analytic Geometry, Trigonometry, Advanced Algebra, Probability and Statistics, Functions or Calculus. Completion of Algebra I in 8th grade is acceptable for the Kansas Scholars Curriculum, but not for Qualified Admissions.
Science - 3 years
One year each in Biology, Chemistry, and Physics, each of which include an average of one laboratory period a week. Applied/technical courses may not substitute for a unit of natural science credit.
Social Studies - 3 years
One unit of U.S. History; minimum of one-half unit of U.S. Government and minimum of one-half unit selected from: World History, World Geography or International Relations; and one unit selected from: Psychology, Economics, U.S. Government, U.S. History, Current Social Issues, Sociology, Anthropology, and Race and Ethnic Group Relations. Half unit courses may be combined to make this a whole unit.
Foreign Language - 2 years
Two years of one language. Latin and Sign Language are accepted.
The board of regents will notify Mrs. Brown in April which students have qualified as State Scholars. Students who know they have completed the Regents' Scholars Curriculum may apply anytime before May 1, 2019. However, if you are not named as a State Scholar, the application becomes invalid. Students may also wait to hear from Mrs. Brown before applying. The State Scholar status is determined by completion of the curriculum above, cumulative GPA, and ACT scores.
ACT National Test Dates
National test dates are for the United States, United States territories, and Puerto Rico. If you have missed the late registration deadline for a test date, you may be able to request standby testing.
All requests for accommodations and English Learner supports, including appeals, must be submitted by the late registration deadline through the Test Accessibility and Accommodations (TAA) system. Accommodations and English learner supports are not available for standby testing. When you register for the ACT, and you receive testing accommodations on classroom assessments, NWEA, state assessments, you will click on this portion of the ACT registration. It will give you directions to complete this portion of the registration. Once you've registered, ACT will email a request for verification of accommodations to Mrs. Brown. She will upload the appropriate documentation to approve your testing accommodations.
Regular Deadline Late Fee Required Photo Upload/Standby Deadline
September 14, 2019 August 16 August 17–30 September 6
October 26, 2019 September 20 Sept. 21–Oct. 4 October 18
December 14, 2019 November 8 November 9–22 December 6
February 8, 2020 January 10 January 11–17 January 31
April 4, 2020 February 28 February 29–March 13 March 27
June 13, 2020 May 8 May 9–22 June 5
July 18, 2020* June 19 June 20–26 July 10
MHS gives the test in October, December, and June.
Students who qualify for free/reduced lunches may obtain a fee waiver from Mrs. Brown in the Counseling Office. This waiver allows students to take the four subject tests and the writing test if they choose to without any charge. Students may use waivers for two tests per year.
Please click on the links below to see additional information that you may need
Internet Resources for Students and Parents
Financial Aid Information and Helpful Websites:
Free Application for Federal Student Aid Filing website: www.fafsa.gov
Test Prep Information:
This site contains useful information and links to other websites you can use for testing information and scholarships Here is the website. http://www.testprepreview.com/college-scholarships.htm
Junior Year Timeline:
Fall Semester:
*Take the PSAT/NMSQT in October
*Start your college search - start with you: Make lists of your abilities; preferences (in-state vs. out-of-state; rural vs. city; consider cost if this is an issue; personal qualities. List things you may
want to study and do in college. Read about majors and careers on collegeboard.com or KS Career Pipeline (the career/education program MHS uses).
*Learn about colleges: use a college search engine you prefer and talk with parents and teachers.
*Plan your spring testing schedule. Register for the ACT or SAT test date of your
choice.
*Review your PSAT results in December.
Spring Semester:
*Continue to attend college visits when reps come to MHS.
*Visit colleges outside of MHS. Juniors have 4 days that can be exempt from finals if they complete a college visit form prior to taking their visit. College visit forms are available in the Counseling Office. The same visit form is available for students to complete Job Shadow Days or Military Testing, known as MEPS.
*Juniors can start applying for admissions to the schools of their choice after they complete their 6th semester of attendance in high school. To apply: complete an application for admission (located on all college websites); have transcript sent from school (see Mrs. Dinkel); and pay the admissions fees if required (community colleges don't require a fee to apply).
*Visit online websites to start searching for scholarship opportunities. Some deadlines are early in your senior year.
Fall of senior year:
*You will continue to look at colleges and narrow your list down to 3-5 schools.
*Apply to these schools by completing an Application for Admissions, sending an official high school transcript (see Mrs. Dinkel in the main office), and sending the registration fee if one is required.
*Visit your top 3 schools if you have not already done so.
*Keep your grades up.
*Take the ACT in October for the 2nd time, or take it for the 1st time if you have not taken it yet.
What You Can Do Now to Plan for the Future. . .
Study hard and maintain or raise your overall GPA because many schools look at GPA, class rank, and ACT scores as a basis for admittance and/or scholarships. This includes community colleges and vocational schools.
Go to colleges on weekends when they are hosting special events. Begin to think about where you want to attend. Do not simply listen to what other people say; check it out for yourself.

Read the information you receive from colleges. You are shopping for the right school for you!

If you hope to attend one of the armed forces academies, like Westpoint, or the Air Force Academy, start the procedure your junior year. This process takes time.

Take the ACT test in December or after. Schools will not consider ACT scores in terms of scholarship eligibility before December of your junior year. We offer the June test at MHS. Area schools also offer the April test. It is a good idea to take the test once during your junior year and again during your senior year to try to improve your score. There is no limit to how many times you take it, but you must pay for it each time.

Talk with Mrs. Brown if you have questions or concerns about school issues or career choices.
Take this home and share it with your parents. If they ask me about these issues, I tell them that you received the information. Planning for your future should be a joint decision.

Discuss with your parents who is going to pay for your education. Do not assume they will
pay.
Do not wait until your senior year to start thinking about your future. You will be too busy
filling out all of the paperwork to think about it then.