Scholarship Opportunities
Scholarship Applications
(click the links below -

Note: Pages will open in a new browser window. External pages are not endorsed by Mulvane School District USD 263.

):
Attention all Seniors: Please remember to give Mrs. Brown a copy of all scholarship award letters to be included in your Senior Awards Ceremony. Please make a note of which ones you are accepting as well.
Scholarship Opportunities…
Seniors Only…
Local Scholarships that will be presented at the Mulvane High School Senior Awards Assembly on May 20th, 2021.
Students may print, complete, and return forms to Mrs. Brown by the deadline noted on the form, unless otherwise stated. (For example: the American Legion application is mailed to the post or dropped off in person at the Legion post.) Please read forms carefully so you know when and how to submit them.
IMPORTANT!!! The Villa Maria Healthcare Scholarship is available. Mrs. Brown had attempted to post this scholarship previously, but encountered a technology glitch. This application does not take long to complete. The updated deadline is Monday, May 10. Please turn these in as early in the day as possible. If you earn this scholarship and happen to be attending Newman University in the Fall, Newman matches the scholarship amount offered by the Villa Maria, Inc.
---
Mulvane Jr. Wrestling Club You had to be a member of the Jr. Wrestling Club and wrestled your senior year at MHS. There should be at least two candidates out there so make sure you apply. The deadline to apply is May 10, 2021
Mulvane Jr Wrestling Scholarship Requirements
---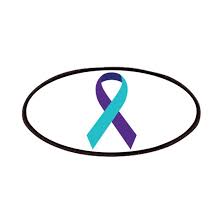 Keeton Suicide Awareness Scholarship Cleanup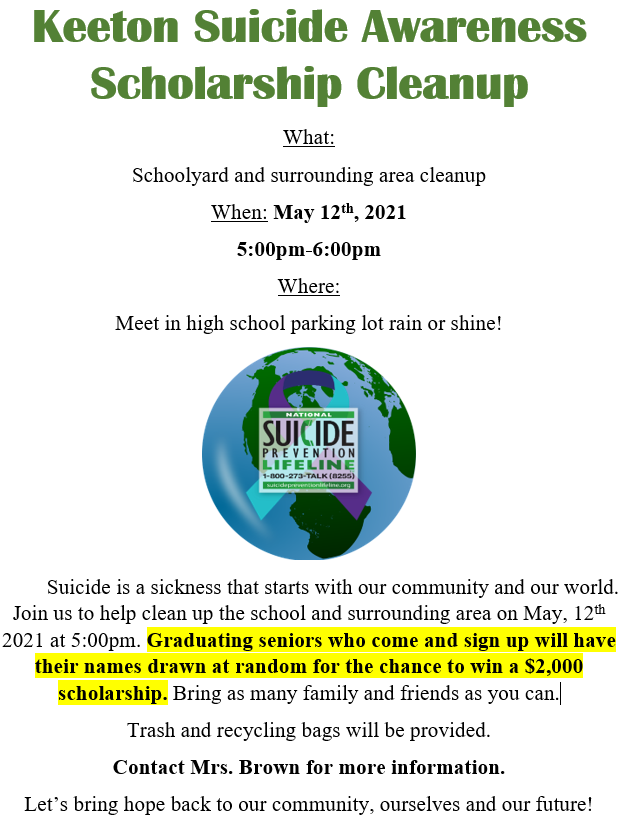 ---
INTERNSHIP OPPORTUNITY for Seniors:
Seniors,
Spirit is once again offering their summer internship program. You must be 18 by June 1st. See the flyer for details and a link for the application.
Spirit Internship Flyer with Application Link
---
Outside Scholarships available to Mulvane High School Students
***Seniors and Parents/Guardians:

I am getting questions about scholarships and what is available. Here is a list of scholarships that you can consider and apply for as you meet the criteria. I am also including a link to scholarship sites that are considered legitimate and safe. These are free website searches. If you run into a site that wants you to pay a fee, be cautious. You don't need to pay when there are others that are free. Here is a link to the scholarship search websites and a description of each.
**NEW**
List of Scholarships for April to June from StudentScholarships.org

https://www.collegerank.net/best-scholarship-websites/

This is the list of possible scholarships:
https://www.facebook.com/914265355287635/posts/2363499087030914?sfns=mo

Mrs. Teresa Brown
Junior/Senior Counselor
Students of Any Age…