Welcome to Art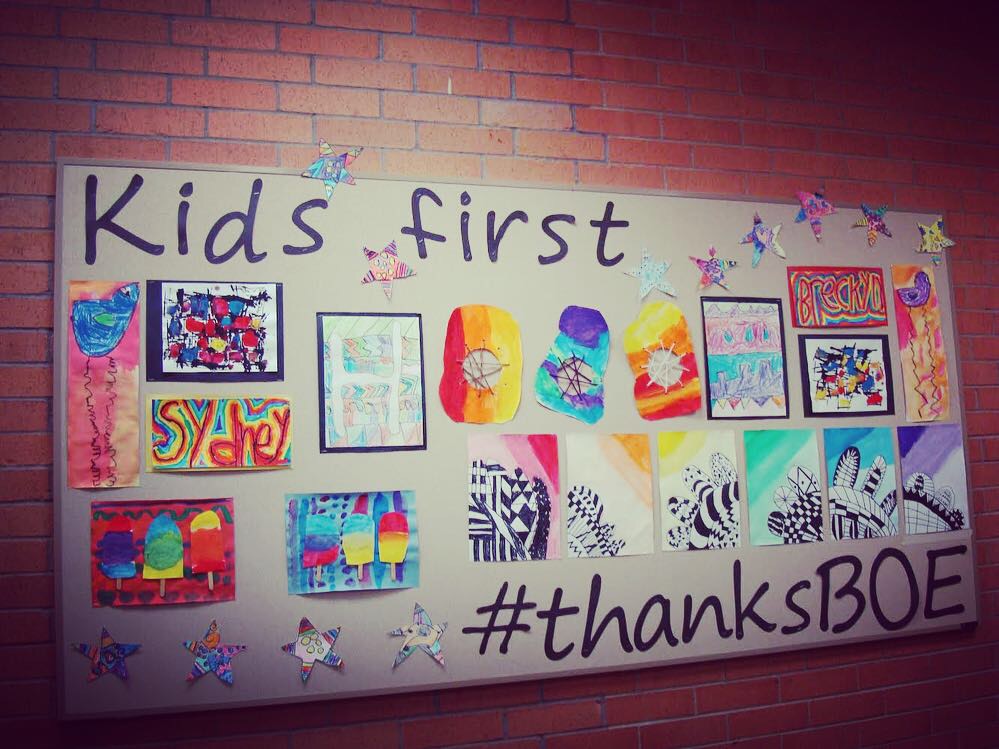 Hello! I am the art teacher, Tabby Roths. This is my second year teaching at Munson Primary. My husband and I live in Wichita. I graduated from Bethany College in Lindsborg with a B.A. in Art Education in 2017. I have a varying interest in different art types. Out of the different skills I've learned over the years to teach to my students; crochet, paper art, clay, oil paint, and water color are my favorites. I love sharing my passion and knowledge of art with all students and seeing the excitement catch on. Art is capable of opening so many doors and allows for self discovery and exploration. I am newly married to my wonderful husband Jared. Jared works for Honda as an automotive technician. I also enjoy movies and board/card games. Movies are another form of art that can really speak to the soul. My favorite producer is Tim Burton, and my all time favorite movie is The Nightmare Before Christmas. I love "old" movies, comedies, action, and thriller films. As for board/card games, it is one of my favorite past-times and hold a lot of memories of families and friends. Games provide bonding time.
Please feel free to contact me if you have questions or concerns. My school email is: troths@usd263.org which I am able to check at school and home. You may also call Munson 777-0151 ext. 1203 and leave a message. I will return your call as soon as I can.
Volunteers
If you wish to volunteer your time to helping out in the art room, send me an email. Extra hands are always welcome!
Class Dojo
We have started using Class Dojo as a building. The specials team (art, music, PE, and library) have been included in on this wonderful tool! I use it in my room to reward students for following classroom expectations. Any student can earn a minimum of three individual points from me.
-On Task (this means he/she is focused on the task)
-Voice Level (this means he/she is displaying an appropriate voice level for the situation whether it be carpet time or table work time)
-Working Hard (this means he/she is working hard and putting effort into their project)
Students can also earn one as a whole class. I have this set up as a class wide point because it falls under one of our school-wide rules/expectations which is Working Together.
-Clean Up. Students are aware that during clean up, it is to be quick and quiet so that all tables are ready to be called to line up. Supplies are put away in their appropriate spot, trash is picked up off of the floor, and students are in their chair waiting quietly to be called on.
What you can expect in the art room:
All students will be encouraged to explore and try new things. Art is about trying, not giving up. I encourage students to have a growth mindset instead of a fixed mindset. Mistakes and "goof ups" are how we learn. We will be learning about the elements and principles of art in fun and creative ways that will also allow students to make their own choices during projects. In order to help your child grow, I like to take a step back and have them work through it. I step in to help when necessary, but when the kids figure it out on their own, it is a wonderful experience to witness. I love to read, and a lot of projects may be based from a book. Your child may get messy in my room learning. I have art aprons and art shirts available for student usage, but if you would like your child to have their own to bring, please feel free to do so.
My goal for the year is to inspire, intrigue, and motivate students to learn more about themselves and art. I am so excited to be here and help students on their art education journey.