Seniors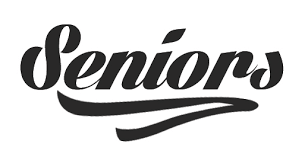 Rachel Jansen & Jesse Myers are the senior class sponsors.
Good Morning!
The Senior Class had a meeting yesterday with the salesman from Jostens to get the information out about ordering supplies for Graduation. As a Senior Sponsor I wanted to clarify a couple things. The only items the students must have are a cap, gown, and tassel. Those items are on the red and blue order form on the back about ¾ of the way down. It is listed as Cap and Gown Unit $27.25 plus shipping and handling.
If your student has a cap and gown from a sibling, they need to be of similar size and same gender. Those students will need to bring full payment and carry the $6.95 Souvenir Tassel out next Wednesday October 19th at lunch. They will then have to keep track of it until May.
On Wednesday October 19th the Jostens salesman will be back to take orders, deposits, and payments at lunch. If your order is under $60 you will need to pay in full. If your order is over $60 then you may make a deposit of $60. The most the shipping could be is $11.95 and most students will pay less based on what they order.
The Senior Class Officers have designed some clothing for their classmates which will be offered through the Shirts Plus online store very shortly. I might recommend buying the personalized clothing locally instead of the generic 2017 clothing offered by Jostens. If you have the money for both, please go ahead and order.
As far as announcements are concerned, keep in mind you can make your own online or through stores like Walgreens and Walmart who have photo departments and get a more personalized result for far cheaper.
As a Senior parent, teacher, and sponsor I want graduation to be affordable for your family. If you have a financial concern about ordering graduation supplies or any other questions please email me at:
rjansen@usd263.org
Thank You!
Rachel Jansen
Senior Orders are due today at lunch with deposit of $60 if over $60 and full payment if under $60. (10/19/16)
Greetings Seniors and proud parents of Seniors,
The senior class has decided to use a 'team store' set up through Shirts Plus to offer MHS Senior clothing apparel. I've had great success with this format in that past, in that students can order a what they want, when it is convenient for them. Further, each student's order will be delivered to MHS in an individual bag. We'll make an announcement for students to pick up their order as they arrive.
Also, in the store, students will see items with a large '17' on the shirt. Shirts Plus will be bringing a '17' to the high school soon for students to sign. The final product will include the signature of each student in the '17'.
Thanks for a great start to the year and please contact myself or Mrs. Jansen with any questions regarding the team store or anything else Senior Class related.
Here is the link:
http://mhsseniors17.itemorder.com
Jesse Myers