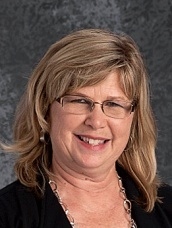 915 Westview Drive | Mulvane, Kansas 67110 | 316-777-2022 | FAX: 316-777-4967
Traci Becker, Building Principal
Mulvane Middle School is a successful middle school and was named the 2015 KAMSA Kansas Middle School of the Year. MMS continues to achieve at high levels. Our school provides a progressive education and specifically designed instruction for every student's individual learning needs, has become a model school for Multi-Tiered System of Support (M.T.S.S.). MMS continues to offer a variety of extra-curricular and curricular opportunities to address students' interests, and meet their academic needs. To enrich and/or accelerate the core curriculum, all grades offer elective classes that enrich math, science, language arts, personal fitness, or music curriculum. Not only are Academics important, but Community Service Projects are a way of life for our students and staff. Parents, community, school board, superintendent, and staff across the district offer incredible support to help make it the successful school that it is.
Mrs. Becker was born and raised in the state of Florida. While she was in high school, her family moved to Canton Ohio where she graduated from Glen Oak High School. She and her family then moved to Wichita, Kansas where she attended Friends University and earned her Bachelor of Arts in Art Education with a minor in English. She taught Art and English in the Wichita Public Schools until 2001. After earning her Masters in School Leadership at Friends that year she was hired as the Assistant Principal/Athletic Director at Mulvane Middle School. She has been the principal at Mulvane Middle School starting in 2003.
Mrs. Becker and her husband, Ron, raised four daughters in Mulvane: Ashley (Class of 2003), Whitney (Class of 2005), Courtney (Class of 2008), and Taylor (Class of 2010). Their family has now grown to three son-in-laws and four (soon to be five) grandchildren.