Wildcats R.O.A.R. for Success!
Mulvane Middle School
Wildcats R.O.A.R. for Success!
At MMS we will demonstrate RESPECT to everyone, take advantage of the educational OPPORTUNITIES
given to us with a positive ATTITUDE which will help us to be RESPONSIBLE for our own success!

915 Westview Dr., Mulvane, KS 67110
Phone: 316-777-2022 / Fax: 316-777-4967
School Hours
7:50 a.m. - 3:05 p.m. Monday, Tuesday, Thursday and Friday
8:50 a.m. - 3:05 p.m. Wednesday

The Middle School has LOTS of items in lost and found! The table will be set up by the front office through June 6. The items will then be going to Mulvane Care and Share on June 7. We will be open 7am-5:30pm Monday through Thursday if you would like to come by and see if you can find something your student may have lost. HAVE A SAFE AND FUN SUMMER!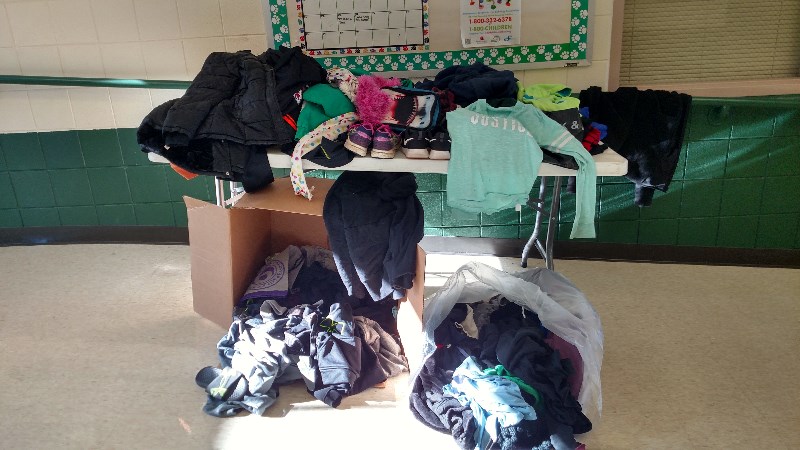 Summer 2017 Camps/Clinics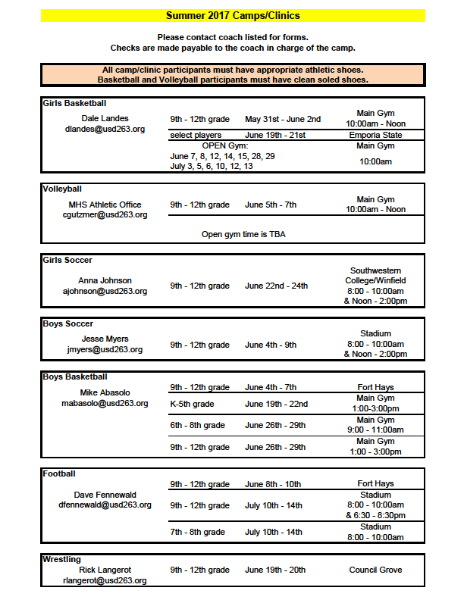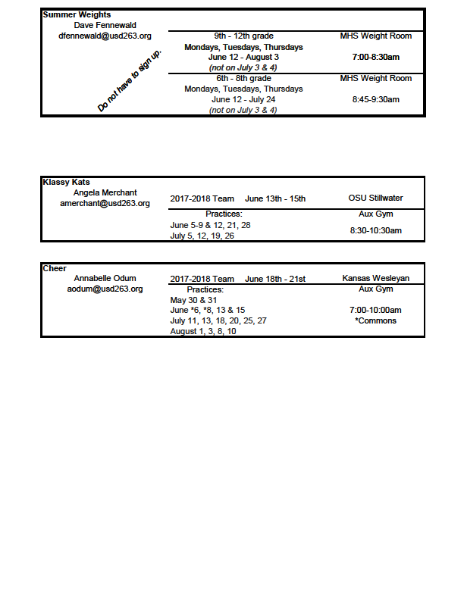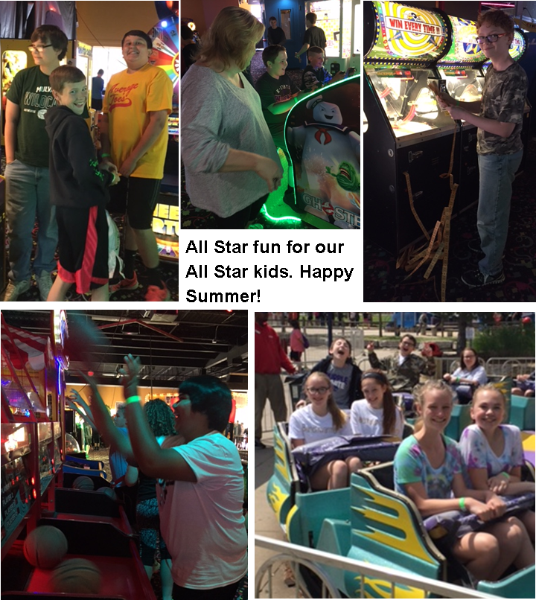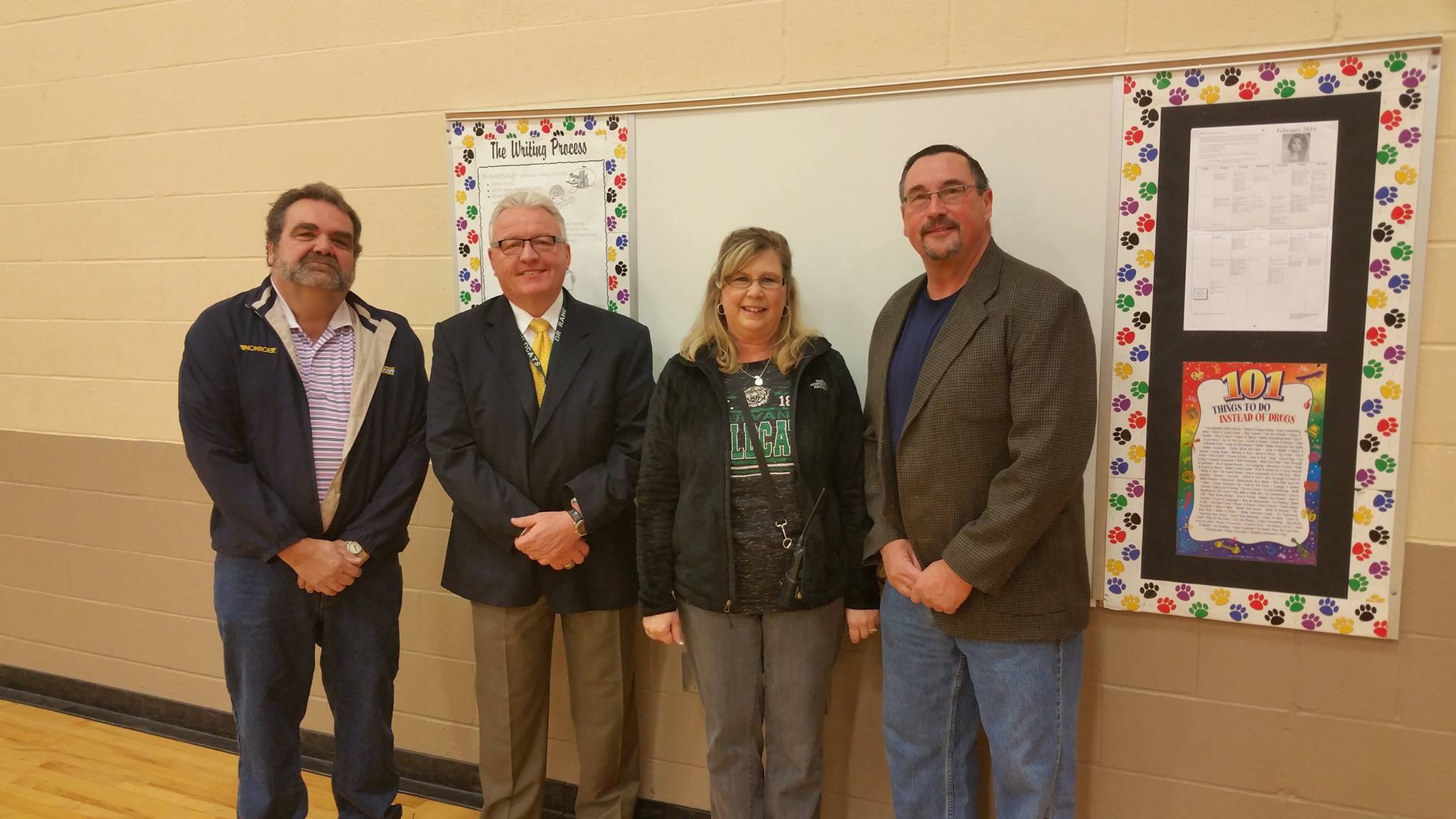 Congratulations to our Principal, Traci Becker, for being named as the
2015-2016 Principal of the Year by the Kansas Association of Middle School Administrators!

From the Wildcat Cafe
Following are prices for the lunch program at MMS:
(Parents at any time may request a printout from the office to view their students' eating habits)
Breakfast
Breakfast meals $1.50
Pop Tarts $1.00
Juices $.50 - $1.00
Milk $.40
Adults $2.25
Lunch
Tray Line (or hot lunch) $2.60
(Tray meal includes entree, side dish, dessert (if offered), salad bar, and choice of juice or fruit)
Milk $.40
Adults $3.75
Ala Carte Line
Combo Meals $2.60
(Sandwich/entree, tots or fries (when offered and only 1 serving), milk, salad bar, and choice of fruit or juice)
Individual Items
Sandwiches $1.85
Cheeseburgers $1.85
Snacks (chips, nachos, snack cakes) $1.25
Ice cream products $1.00
Drinks (water, large milk, Gatorade) $.90 - $1.50
Side salad, extra cookies, breadstick $.50
MHS/MMS A Line Lunch Menu - May
MHS/MMS Ala Carte Lunch Menu - May


The 2017-2018 physical and concussion forms are available. BOTH are required for sports participation.
You may pick up forms in the office or click on the links below to print them.
We must have a physical and a concussion form on file
prior to the first day of practice.
Also, for 2017-18, the physical MUST be dated after May 1, 2017.
2016-17 physicals are good until August 1, 2017.
---


The Middle School participates in the
Box Tops for Education and the
Labels for Education programs.
Be sure to save your box tops and labels
and bring them into the office.
Thank you for your support!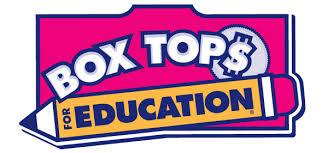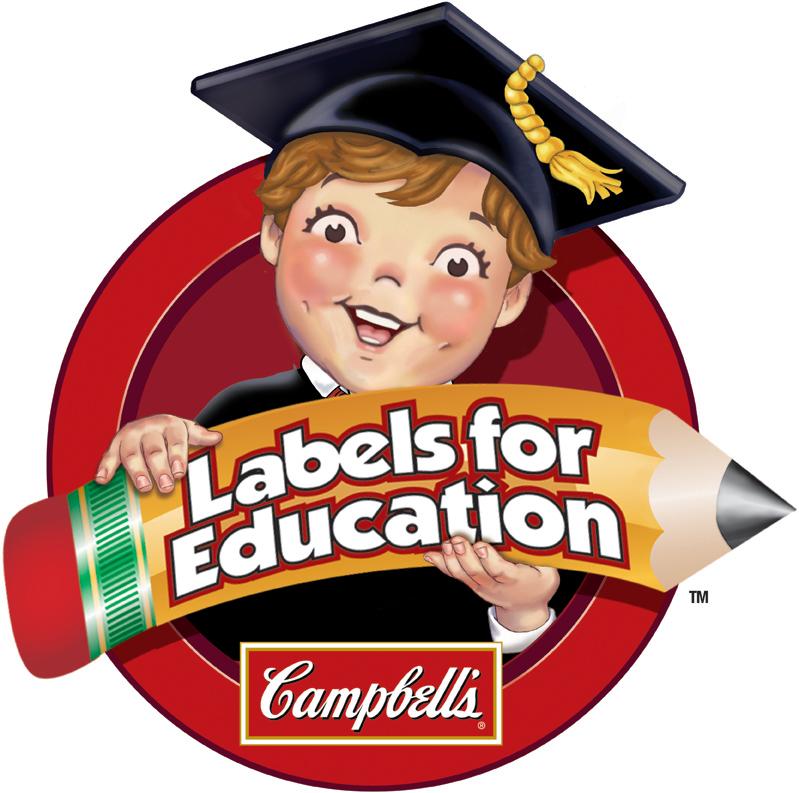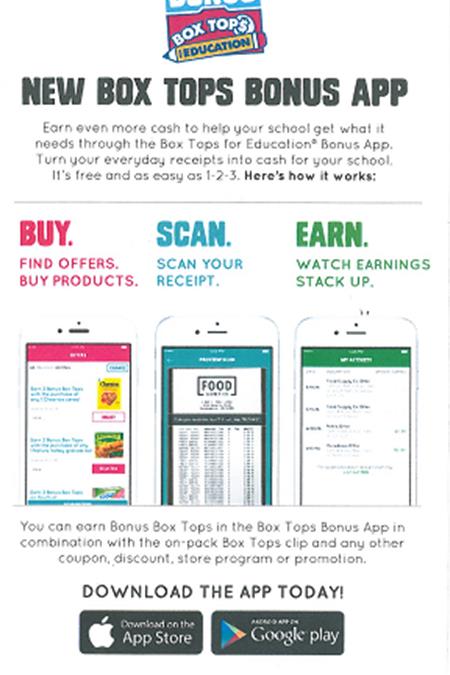 ---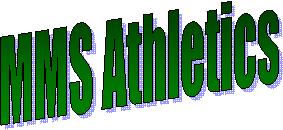 Visit the MMS Athletic Pages for game information and scores.
Game information is also available at pioneerleague.org.
On Pioneer League's website, you can sign up for e-mail and/or text notifications.

---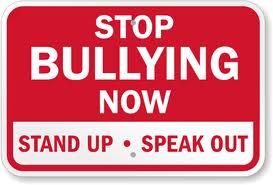 Bullying Prevention and Reporting
Click on the link below for a Bullying Report Form
USD 263 Harassment/Bullying Incident Report Form
If you are a victim or witness to bullying, please report it to the administration.
Don't stand by and let it continue.
---