Wildcats R.O.A.R. for Success!
Wildcats R.O.A.R. for Success!
At MMS we will demonstrate RESPECT to everyone, take advantage of the educational OPPORTUNITIES
given to us with a positive ATTITUDE which will help us to be RESPONSIBLE for our own success!

915 Westview Dr., Mulvane, KS 67110
Phone: 316-777-2022 / Fax: 316-777-4967
School Hours
7:50 a.m. - 3:05 p.m. Monday, Tuesday, Thursday and Friday
8:50 a.m. - 3:05 p.m. Wednesday

IT'S TIME FOR PENNIES FOR PATIENTS!
Your child will be participating in Pennies for Patients Feb. 10-21. It is a service-learning program that helps raise critical funds for the Leukemia and Lymphoma Society. Over the course of the campaign there will be some fun activities sponsored by the Sevenettes.Our goal at MMS is to raise at least $3000 to help support LLS and kids fighting blood cancers. Advisement classes will compete to raise the most money for their grade levels. Cash, coins and checks (made to LLS) are all accepted in addition to online donations at https://events.lls.org/pages/mid/MulvaneMiddleSchool-2020?fbclid=IwAR0G92JoE_whN2H-v6pNG5tE1B9c0Ks9XsGlj9nSiK6UhXr5VUTU8OkCZ-I
For more information, visit https://www.usd263.com/vnews/display.v/ART/5e3af0b5ca821

~~~ TRACK INFORMATION ~~~
We have had a change in schedule for the upcoming track season.

Parent meeting - Tuesday, March 3, 6pm, @ MMS
First practice - Monday, March 9, 3:15pm

ALL the following paperwork must be turned in to the office before the first practice:
~ Physical
~ Concussion sheet
~ Athletic rules
~ Blue emergency card

From the Wildcat Cafe
Following are prices for the lunch program at MMS:
(Parents at any time may request a printout from the office to view their students' eating habits)
Breakfast
Breakfast meals $1.70
Pop Tarts $1.00
Juices $.50 - $1.00
Milk $.40
Adults $2.50
Lunch
Tray Line (or hot lunch) $2.80
(Tray meal includes entree, side dish, dessert (if offered), salad bar, and choice of juice or fruit)
Milk $.40
Adults $4.00
Ala Carte Line
Combo Meals $2.80
(Sandwich/entree, tots or fries (when offered and only 1 serving), milk, salad bar, and choice of fruit or juice)
Individual Items
Sandwiches $1.85
Cheeseburgers $1.85
Snacks (chips, nachos, snack cakes) $1.25
Ice cream products $1.00
Drinks (water, large milk, Gatorade) $.90 - $1.50
Side salad, extra cookies, breadstick $.50
MMS A Line Lunch Menu - February
MMS Ala Carte Lunch Menu - February
Would you like to have the school menus emailed to you each month?
You can sign up for this service through the Going Green Menus link at


The 2018-2019 physical and concussion forms are available. BOTH are required for sports participation.
You may pick up forms in the office or click on the links below to print them.
We must have completed and signed physical, concussion, and athletic rules forms, as well as a blue emergency medical card, on file
prior to the first day of practice.
For 2019-20, the physical MUST be dated after May 1, 2019.
2018-19 physicals are valid until August 1, 2019.
---


The Middle School participates in the
Box Tops for Education and the
Labels for Education programs.
Be sure to save your box tops and labels
and bring them into the office.
Thank you for your support!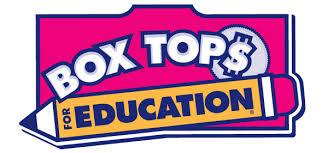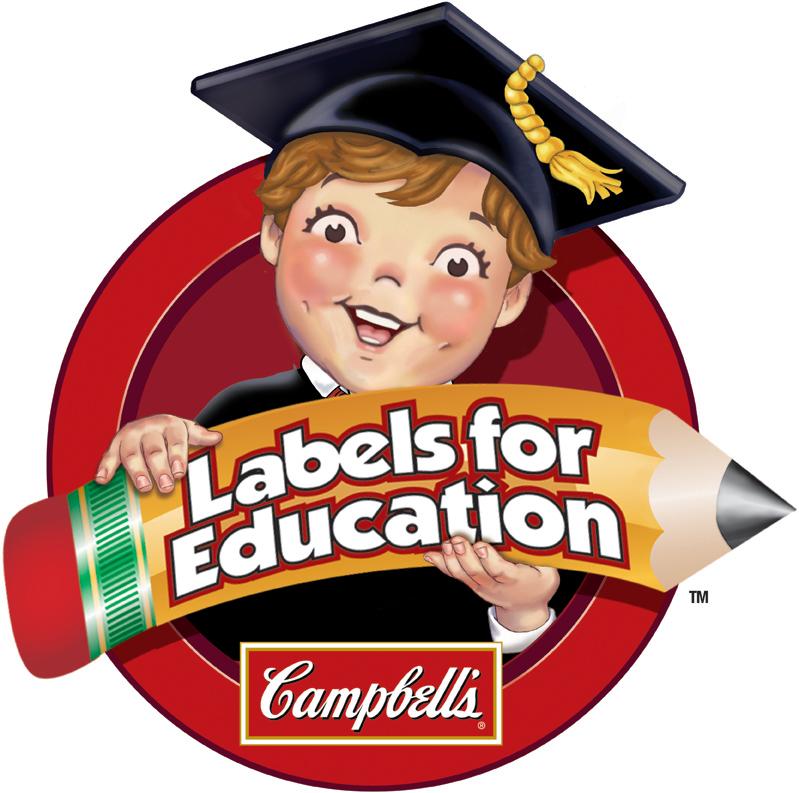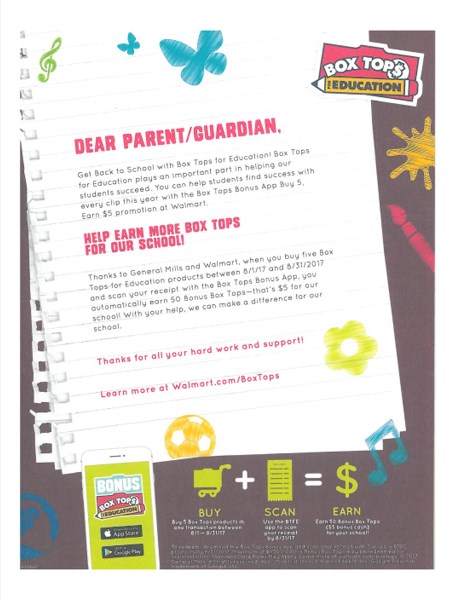 ---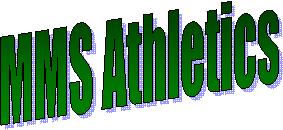 Visit the MMS Athletic Pages for game information and scores.
Game information is also available at patriotleagueks.org.
On Patriot League's website, you can sign up for e-mail and/or text notifications.

---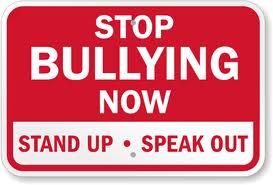 Bullying Prevention and Reporting
Click on the link below for a Bullying Report Form
USD 263 Harassment/Bullying Incident Report Form
If you are a victim or witness to bullying, please report it to the administration.
Don't stand by and let it continue.
---