Theatre

MHS Theatre Department Slide Show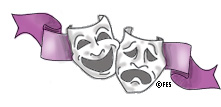 Audience Participation Mystery Dinner Theatre: Murder is Served January 21, 2017
"MURDER IS SERVED"
On Saturday, January 21st, the MHS Thespian Club and MHS Vocal Music Department will be hosting the 8th annual Mystery Dinner Theatre.
This year's show is "Murder is Served" by Jo West. This audience-participation "whodunit" features a meal provided by Vocal Music and a mystery comedy performance where the cast mingles with the audience. Audience members get to interrogate the suspects and see if they can figure out who the real culprit is.
Awards are provided for our top 3 audience detectives.
Two performances are scheduled with a 1:00 p.m. luncheon and a 7:00 p.m. dinner.
Tickets for a performance are $10. For more information or ticket sales, call 316-777-1183 or email: jmitchell@usd263.org.
Spring Production Announced: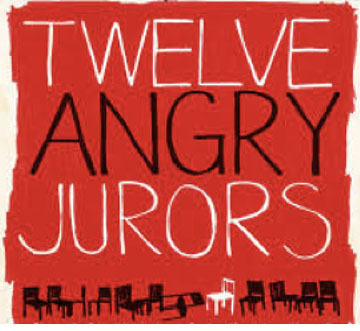 Twelve Angry Jurors is a play by Reginald Rose adapted from his 1954 teleplay of the same title for the CBS Studio One anthology television series. Staged in a 1964 London production, the Broadway debut came 50 years after CBS aired the play, on October 28, 2004, by the Roundabout Theatre Company at the American Airlines Theatre, where it ran for 328 performances.
The drama depicts a jury forced to consider a homicide trial. At the beginning, they have a nearly unanimous decision of guilty, with a single dissenter of not-guilty, who throughout the play sows a seed of reasonable doubt. The story begins after closing arguments have been presented in the homicide case, as the judge is giving his instructions to the jury. As in most American criminal cases, the twelve men must unanimously decide on a verdict of "guilty" or "not guilty". (In the justice systems of nearly all American states, failure to reach a unanimous verdict, a so-called "hung jury", results in a mistrial.) The case at hand pertains to whether a young man murdered his own father. The jury is further instructed that a guilty verdict will be accompanied by a mandatory death sentence. These twelve then move to the jury room, where they begin to become acquainted with the personalities of their peers. Throughout their deliberation, not a single juror calls another by his name because the names are unknown to the jurors. Several of the jurors have different reasons for discriminating against the defendant: his race, his background, and the troubled relationship between one juror and his own son.
Auditions for the Spring Play are scheduled for next Thursday and Friday, Jan 19-20, 4:00-8:00pm. Packets are available in Mr. Mitchell's room or in Mrs. Miller's office in the library.