6th Grade Math/7th & 8th Grade Careers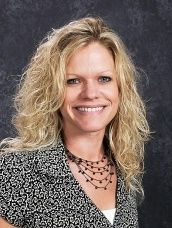 Daily Schedule:
Advisement "0" Hour
1st Hour-7th Grade Careers Sewing Supply List 7th Grade 2017-2018
2nd Hour-6th Grade Math Welcome to 6th Grade Math with Ms. Withrow 6th Grade HCP
3rd Hour-6th Grade Math Expectations for 7th and 8th Grade Careers
4th Hour-6th Grade Math
5th Hour-Personal Plan
6th Hour-Team Plan
7th Hour-8th Grade Careers Sewing Supply List 8th Grade 2017-2018
***Please feel free to e-mail me with any questions or concerns at twithrow@usd263.org. Thanks!
Click on the following links to view assignments, activities, assessments, and projects for Careers classes and 6th grade math classes. These will remain posted throughout the semester.
Lesson Plans Week of 8-21-2017
Lesson Plans Week of 8-28-2017
Lesson Plans Week of 9-11-2017
Lesson Plans Week of 9-18-2017
Lesson Plans Week of 9-25-2017
Lesson Plans Week of 10-2-2017
Lesson Plans Week of 10-9-2017
Lesson Plans Week of 10-16-2017
Lesson Plans Week of 10-23-2017
Lesson Plans Week of 10-30-2017
Lesson Plans Week of 11-6-2017
Lesson Plans Week of 11-13-2017
Lesson Plans Week of 11-20-2017
Lesson Plans Week of 11-27-2017