Counselor Linda Miller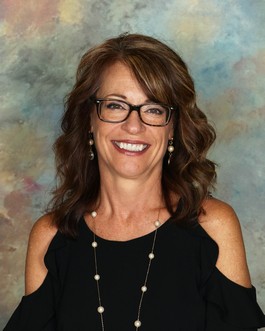 Linda Miller
Counselor
Hi, I am Linda Miller, the counselor at Mulvane Grade School. I am looking forward to another year as the counselor at Mulvane Grade School. I taught third and fourth grade for 17 years in Mulvane and was the counselor at an elementary school in Wichita during 2006-2007 school year, then came back to M.G.S. the following year. I have a Bachelors degree in Elementary Education and a Masters of Education in Counseling, both from Wichita State University - GOSHOCKERS!! I am married and have two daughters.
I will work to offer the services that will most benefit our students. I can assist individual students with issues that might be affecting their ability to be successful students. I also go into our classrooms in the fall for guidance lessons to help students practice and learn skills on getting along with their peers. As a school family leader in Adventure Avenue, I am excited to have the opportunity to work with a small group of students throughout their years at MGS!
I also am the site liason and a coach for our school's Girls on the Run team. I enjoy working with girls in 3rd, 4th, and 5th grade become more healthy, better friends, and help others through this fun program!
If you have concerns about your child, please feel free to contact me at school (777-1981 ext.2113 or lmiller@usd263.org). I would love to help.