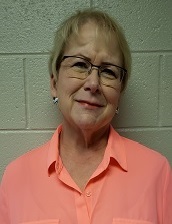 915 Westview Drive | Mulvane, Kansas 67110 | 316-777-2022 | FAX: 316-777-4967
Debra Clasen, Building Principal
Welcome to Mulvane Middle School! My name is Debra Clasen, and I am the Interim Principal for the 2019-2020 school year. Here is some brief information about me: First Of all, I love kids! After 42 years in education - 14 in administration and 28 in the classroom, I retired in 2016. Three of my years were spent as the principal of Mulvane Academy Alternative School. My final 8 years were spent as an assistant principal at Derby High School.
My husband, Bob, and I live in Udall. We have 9 amazing grandchildren, 7 of which are either in school or have graduated from Mulvane Schools. I know from personal experience how great Mulvane Schools are!
Our goals for this year continue with the district dedication to "Rigor and Relationships". Our children will continue to be challenged in the classroom. Students and staff will focus on building strong relationships with each other, family members, and the Mulvane community. I am excited to be the new MMS principal! It's going to be a great year!