Welcome!
Welcome to fourth grade! I've taught third grade for twelve years. This year I have changed to fourth grade. We'll all be learning fourth grade together and I couldn't be more excited! If you would like to reach me, my e-mail address is cramsey@usd263.org.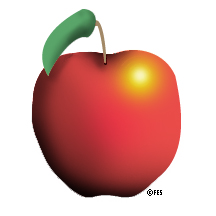 A little about me:
This is my thirteenth year teaching at Mulvane Grade School. I have a sign hanging in my classroom that says, "A teacher's ordinary day is an investment in an extraordinary future." by M.A. Radmacher. I believe this with all my heart. I spend each day teaching and mentoring my students to be the best they can be.
My husband of 34 years is a partner in a travel agency called Getaway Easy Travel, which is based in Mulvane. He specializes in group travel, so if you need help planning a family reunion or group getaway, he's the man with the plan to help you. Mulvane is his hometown. He brought his "city girl" wife to the country and we live east of Mulvane. We love spending time with our family, camping, and traveling together.
We have three children who all graduated from Mulvane. Cassie has a Finance degree from Oklahoma Christian University. She and her husband live in the Edmond, Oklahoma area. She works at an investment/insurance company and he works in the international studies office at the University of Central Oklahoma.
Michael works for Audio Visual Architects. He installs home security systems, smart home technology, and audio/video systems in new homes. He and his wife live in Mulvane. In his spare time, he loves hunting and working with his Golden Retriever named Chloe.
Brandon has a Mechanical Engineering degree and works for Textron Aviation. After three years of living in Georgia and Michigan with Textron's leadership development program, he and his wife have purchased a beautiful farmhouse south of Mulvane and are putting down root here. His wife, Brookelyn, is now a third grade teacher right here at Mulvane Grade School. I'm so excited to work with her every day!