Welcome
2021-22 FFA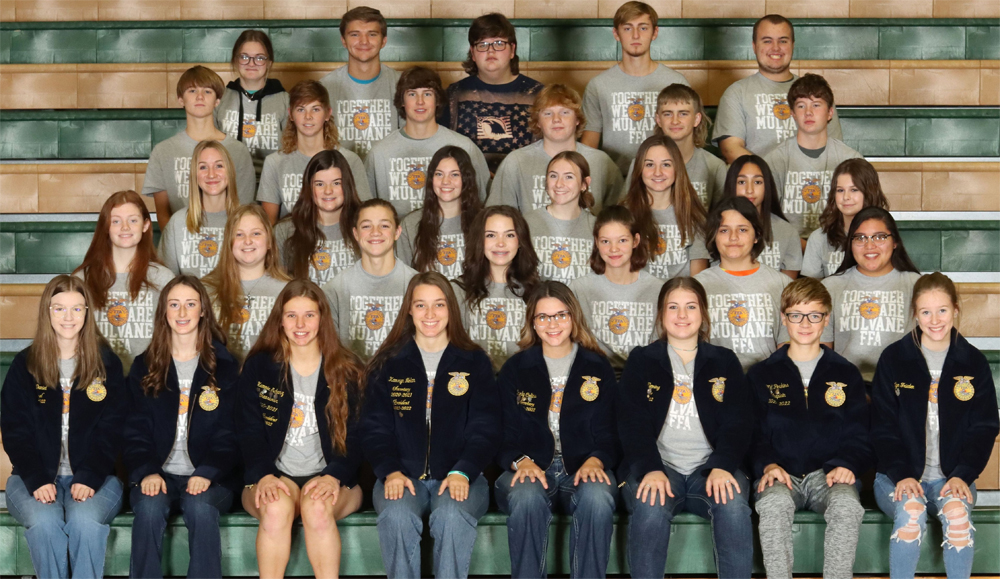 Mulvane FFA is ready and excited for the 2022-23 year! Any student enrolled in an Agricultural class (Intro to Ag, Plant and Soil Science, Animal Science, Ag Entrepreneurship) is eligible to be a member of Mulvane FFA. Dues are $20 annually. We have meetings once a month. We are in the South Central District and participate in Career Development Events (CDEs) in our district.
Officers for 2022-2023
President - Kammie S.
Vice President - Carly C.
2nd Vice President - Joseph G.
Secretary - Chance N.
Treasurer - Teagan G.
Sentinel - Will P.
Reporter - Chloe M.
Chaplain - Kaia M.