8th Grade Social Studies
Welcome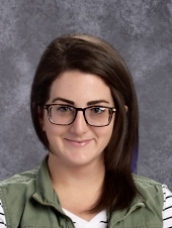 Welcome to Miss Mangas' 8th Grade Social Studies Class!
My name is Maggie Mangas, and I grew up in Onaga, KS, a small town in the Northeast part of the state. After graduating high school I attended Kansas State University where I majored in Secondary Education. This will be my sixthyear teaching at Mulvane Middle School, and I am so excited to get the school year started!
**Notice to Parents:
As you check your student's grades you may see an assignment in the gradebook as missing if there is a (*) beside it. This means that the assignment has not been graded yet or it has not yet been posted in the gradebook. If there is a "0" beside it, the assignment has been graded and it was either not turned in during class or through the Homework Completion Program and the grade will remain a 0. If you have any further questions, feel free to contact me.