KAY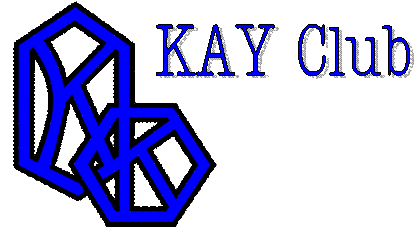 Meetings: October 14, November 11, December 2, January 6, February 6, March 3 and April 7. All meetings are in the auditorium during advisory.
FYI:
*KAY stands for Kansas Association for Youth.
*It is a service organization sponsored by the KSSAA (Kansas State School Activity Association).
*The purpose of KAY is to train students and and other young people to be leaders and provide opportunities for them to serve in four major areas; school, community, nation, and world.
*The Mulvane chapter of Kay is a coed club open to freshmen through seniors.
*KAY has several annual projects
- We sponsor a child through Children International
- Mr. Wildcat pageant fundraiser
- Food drive
-Citizenship week service activities
-Poptab collection for Ronald McDonald house
*The state sponsors two conferences each year that our members attend and a leadership camp opportunity in the summer each year that lasts five days up at the 4-H campgrounds in Rocksprings.
---
THE ANNUAL
MR. WILDCAT PAGEANT
April 22, 2017 6:00 PM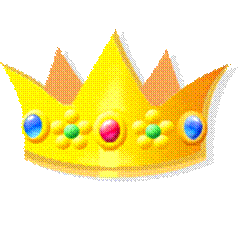 BAERG Named Area 6 KAY Area Sponsor!

SERVING AS KAY AREA 6 SPONSOR
Ginger Baerg KAY Sponsor at Mulvane High School has been selected to serve a two year term as the Area 6 KAY Area Sponsor. Ginger's selection took place at the November 4, 2016 Regional Conference hosted by the Rose Hill High School KAY Club.
The Kansas Association for Youth (KAY) is a character-building, leadership training, service organization directed by the Kansas State High School Activities Association. This nationally acclaimed organization provides students an opportunity to learn to assume their citizenship responsibilities and to enrich their personalities through well-organized programs. These programs emphasize four areas of service: school, community, nation and world.
The KAY program is available to any KSHSAA member school students. The local organization is under the direction of the school principal who, in turn, appoints a sponsor(s) to lead and guide the club program.
Ginger has served as a KAY sponsor for 4 years. She was selected for her dedication and experience with the KAY program. She will serve on a state advisory committee as a representative of the Area 6 KAY Clubs, which are located in South Central Kansas. This committee, along with the KSHSAA staff, plans and makes recommendations for the improvement of the KAY program.
"We are honored to have Ginger Baerg serve as a KAY Area Sponsor", said Cheryl Gleason, KSHSAA Assistant Executive Director and KAY State Director. "Her strong background in the KAY program, and her experience in attending KAY conferences and the awards Mulvane High School has received during her years as sponsor will be of great value to this committee and the KAY program state-wide".
The KSHSAA proudly offers the KAY program to Kansas students, through its member schools, as a means to "make a world of difference" for current and future generations.