FCCLA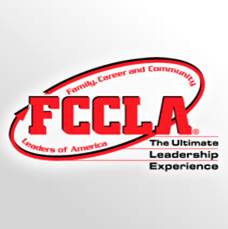 FCCLA MULVANE CHAPTER
Sept 8th
- Cancer Awareness Night
April 4th - Blood Drive
Hello! I hope that everyone had a wonderful summer. It is so hard to believe how fast it went! With that being said, FCCLA is hosting their 5th Cancer Awareness Night. The game is Friday, September 8, 2017. This year we are bringing awareness to all cancer and donating our profits to Victory in the Valley. Without your help, this would never be possible.
There is a new option to order this year. If you would rather pay with a card you can order through
https://mulvanecancernight.itemorder.com/sale
Please remember that if you order through the website you will be charged tax. This is because you are ordering through the store and not the school itself. You will also have the option to ship your shirt if you live out of town or have family or friends that would like to order, too.
If you would rather pay by check or cash please print off or pick up an order form in the office of your child's school. Please return your order form to your child's school and I will pick this up. No need to make a special trip to the high school.
Shirts will be delivered to the child's school the week of the game.
Hope you have a wonderful day.
Hayley Kerschen