Mrs. Headrick's Homepage
5th Grade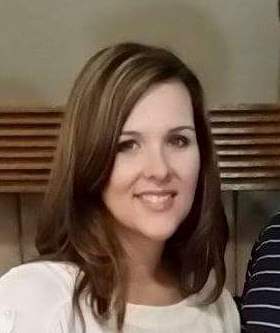 Hello and welcome to 5th grade!
A Bit About Me...
This is my 10th (how is that even possible?) year teaching 5th grade English Language Arts and Social Studies in Mulvane. I spent the majority of my childhood in Great Bend, KS and adolescent years in Dodge City, KS. I graduated from Dodge City High School and then from Dodge City Community College with my Associates of Arts. I attended the University of Kansas (Go Jayhawks!) for a year, before transferring to Emporia State University. I received my BS in Elementary Education and later my MS from ESU.
Currently I live in Derby with my husband, Kyle, and our two daughters, Nevaeh (13) and Emma (4). With Emma starting preschool this year, we will have a Headrick in every building!
The Goal for this Year...
Fifth grade is a year dedicated to growing, maturing, and learning. My goal is to make sure the kids I work with have the necessary foundation for middle school and the years beyond. Through the lessons and experiences in my classroom, I hope my students will become lifelong learners and gain confidence, skills, and knowledge that will serve them into adulthood and in all of the incredible things I know they will do.

The Setup...
Mrs. Lien and I will be partnering again with the same students this year. We will each teach Social Studies to our own homerooms. I will teach English Language Arts to both classes and Mrs. Lien will teach Mathematics and Science to both classes.
The Plan...
English Language Arts (ELA) consists of Literature and Informational Text, Foundational Skills, Writing, Speaking and Listening, and Language. As you can see by all we need to cover, we stay very busy!
Reading
Our textbook is HMH Journeys. The fifth grade curriculum covers: inferences
theme
story elements
compare and contrast
main idea
story structures
affixes
Greek and Latin root words
figurative language
author's purpose
cause and effect
context clues
I encourage your child to spend time reading daily - on their own, with a sibling or parent, listening to an audiobook, etc., but it is not a requirement. Newspapers, magazines, comic books, graphic novels, ebooks, or any plain old book will work!
Social Studies
Our textbook is Building a Nation by Scott Foresman. Social Studies is a great place to squeeze in more reading skill instruction. We work on main ideas and deatils, cause and effect, fact and opinion, comparing and contrasting, summarizing, sequencing, and drawing conclusions.
Some of the topics we cover are: ancient civilizations, Native Americans, colonization of America, American Revolution, founding of the government, time lines, graphic sources, and map and globe skills.
Mrs. Headrick's Contact Information:
kheadrick@usd263.org
316.777.1981 ext. 2201
Mulvane Grade School, Room 201