Forensics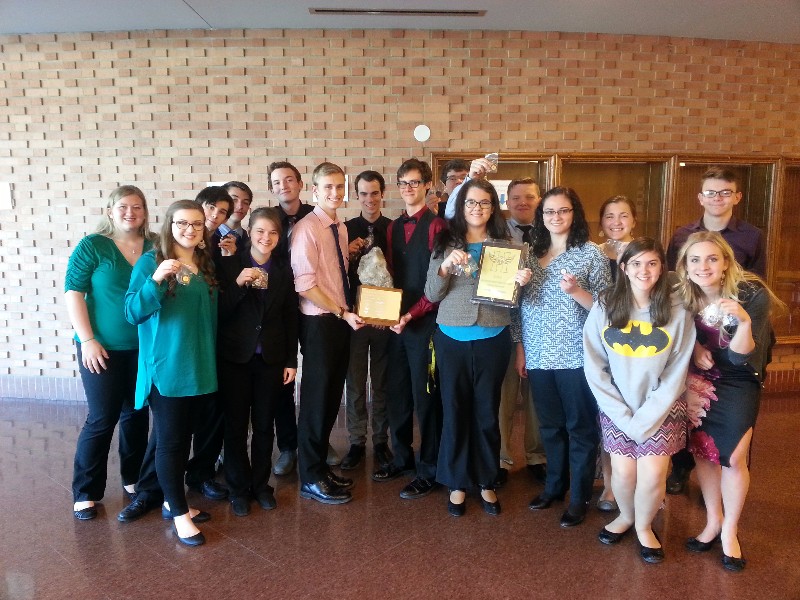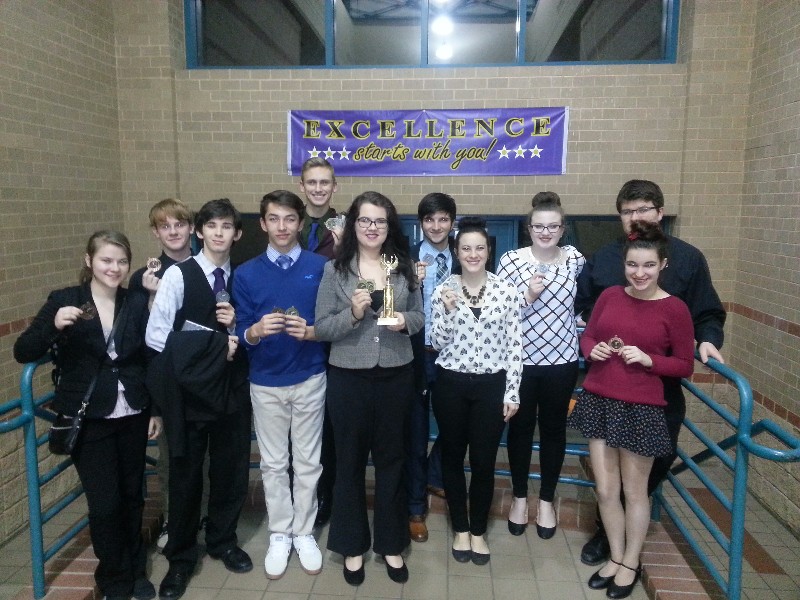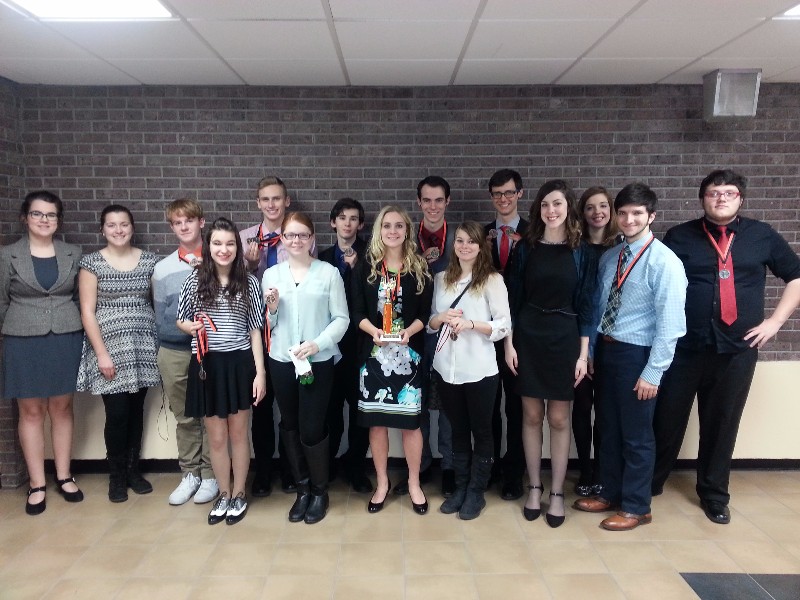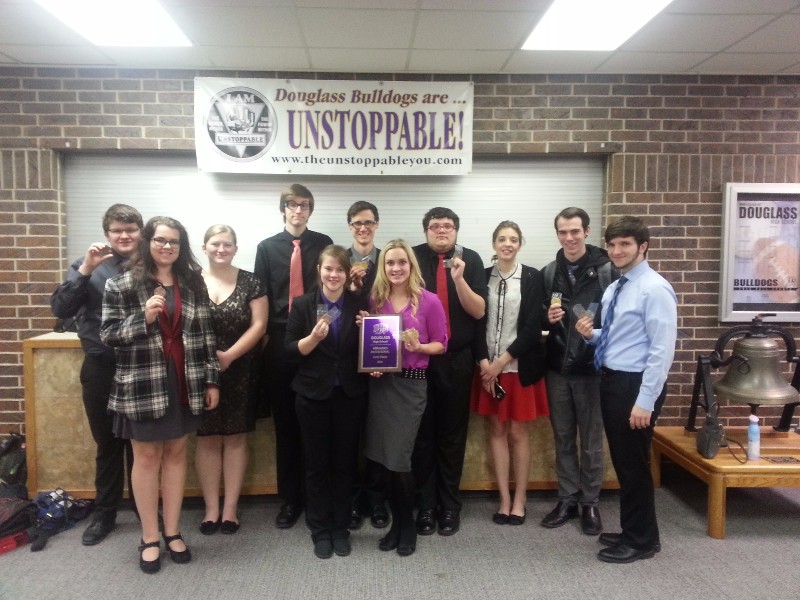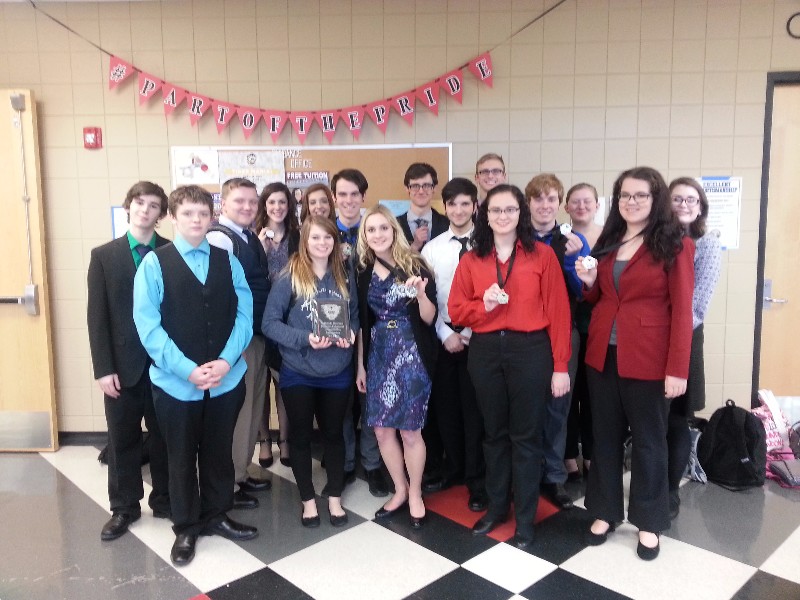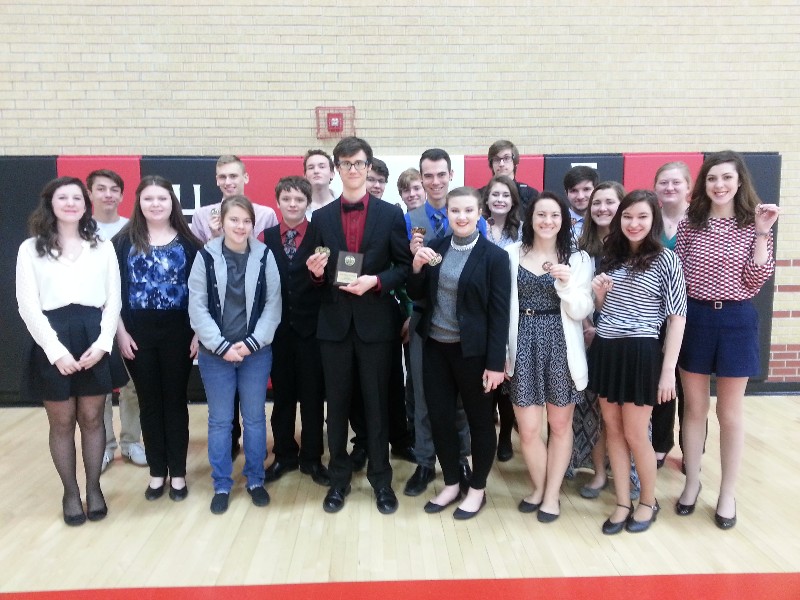 Mulvane High School Forensics Team
The 2015-2016 school year marked the most successful season for MHS Forensics in school history. The team earned 208 medals, 12 team sweepstakes awards, 35 state qualifications, and 3 national qualifiers including Karsan Turner who broke to the top 60 in the nation in informative speaking.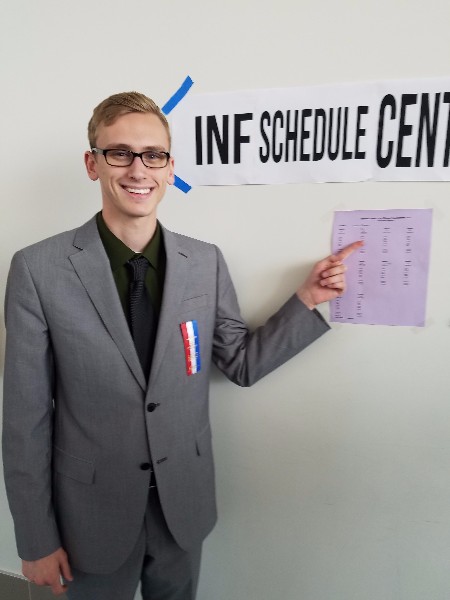 Karsan Turner pointing to his top 60 breaking code in Informative Speaking in Salt Lake City, UT.
After losing many talented seniors to graduation, Coach Mitchell and Coach Connelly are excited about recruiting new blood for the Forensics Team.
If you have any questions or are interested in joining Forensics, please contact Jason Mitchell at 777-1183 or email Jmitchell@usd263.org
Enrollment in a Forensics Class is required to compete.